baby has been complaining about my blog because he said so boring cos NO UPDATE! :P
YA I KNOW! haha.. I've been either real busy or LAZY lately. I'm enjoying the time when baby has car to drive. It's so nice to have a car because 1) we do not have to take the slow & smelly rapid kl. 2) we do not have to wait hours just to get up the stupid bas. 3) we do not have to see those indons & banglas. 4) no need to squeeze with others. 5) convenience & MORE! i cant list down all the benefits because there are so many of them. Knowing that my last 2week of short semester is equipped with car, i'm super duper happy lor! Because having a car memang syok giler-giler! :P
Been going out really often lately due to the existence of baby's car. On Sunday night, after baby finished his work at 6pm, he came over to my place and had dinner with my family. Finally got to bring him to the famous steamfish shop to eat my favorite steamfish. *yum*.. after dinner, we tot of going to The Mines to get something for my goldfishes but at the end, we decided to go Balakong Carefour. Too bad, the pet shop in Carefour is still under renovation, so we just shopped a lil while & back.
Monday right after my LAST HRM class *wee*.. we went out again. Went to Midvalley this time. Initially we wanted to go Tropicana City but Federal was jam like nobody's business. So plan changed again!
Tuesday was the most normal day of all cos we did not go anywhere but stay at home! :) missed the pasar malam anyway because raining. aiks aiks.
Wednesday was great because we went to several places. 1st, we went to KLCC to hand up our reports then go Sg Wang and then followed by Pavilion. Finally we got to watch Christmas Carol, a movie that we said we wanna watch since last week but guess what, baby & I fell asleep half way thru the movie. *opppssss*... i didnt mean the show was bored, is just that i was toooooo exhausted & sleepy d because the night because the mosquitoes love me so much, they kissed me until i couldnt sleep! :S Anyway, this movie was quite ok la. i love the graphic and all. Story wise, not too bad but certainly not Mr.Lee's choice.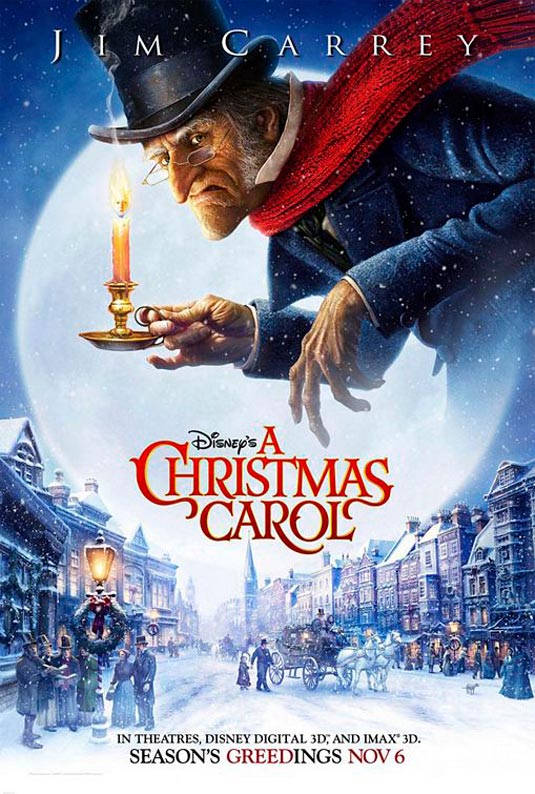 Actually he wanted to watch Ninja Assassin because all his friends said is nice! But to me, Ninja & Assassin = Bloody & Boring! hahahahaha.. However, if he insist to watch it, i dont mind la :P
Anyway i think most of the guys love such movie because they just cant stop themselves from loving blood! LOL! The more ppl got killed in the movie, the more better it will be. hahaha.. I dont know about others but i know my baby just love seeing all these! LOL!
So this is a brief summary of my recent life:)
Actually i kinda enjoy my life & my part time job selling fragrances. However, my recent working experience has made me realised that in the world of business, everyone is fighting to survive! Damn scary lor! I do not like this guy anymore although i know what he was trying to do was to survive in the competitive world but please dont put yourself in the center of the world & expect everyone to give you everything when you are NOTHING! The 2days of my part time job was just surrounded by his drama. The 1st day, he was very upset with his job allocation. He yelled at the permanent, dumped his job duties & insisted to go home. WTF! Then the 2nd day, he complained that others are earning a lot and it is UNFAIR to him! Lagi WTF! So he suggested that certain brands' sales should not be shared by somebody which are me & Mr.Lee. Anyway, we didnt wanna argue much with him because we find it pointless. But one thing for sure, the next time if we knew that he is gonna be there, we will be EXTRA careful & this man should never be known as a friend of ours.
Oh ya, yesterday when i was reading
Mich's
blog, something has surprised me! Skybar manager actually left a comment at one of her posts because she was complaining about Skybar's service & drinks. LOL! I was shocked when i read it because i wonder how Skybar manager actually found her blog & read about her post!
But what my darling wrote was true. Skybar's environment was good but that night we really had a slightly bad impression regarding it. 1st, the drinks were SO SO. 2nd is the service that they provided. When baby lee paid the bill, there was a balance of 10bucks, but the waiter did not return his change at all! Until baby lee asked for it, only the waiter started to SEARCH for the change. AMAZING kan?! We were actually guessing where the change could be? Still in the Skybar's cash register?The waiter's pocket? Or underneath someone's chair?! SWT! we waited for nearly an hour for the waiter to figure out where had the 10bucks went!!!!!! HMM.. guess what? That poor 10bucks actually went to the other table. HUH?! We were shocked too when the waiter explained to us.. really speechless when he told us about it.
So would i go back to Skybar? Depends. Anyway, i really wanna thanks those who attended the drinking session on my birthday night. I had a great time with them. The camwhoring session, the dirty jokes, the laughters & more! I love you guys loads!
That's all for now. Update soon(i think)! :P