HOORAY!my grandpa is here. He looks still the same, still so handsome n young! :)
he is 74years old already but he looks like 60+ only..hahaha..not I say want ah.. everyone said so whenever they meet my grandpa.
well, my grandpa is gonna stay wit us for a couple of days. Will update more when i have time.
Gtg now.
tata
so heres my gong gong's pic..=P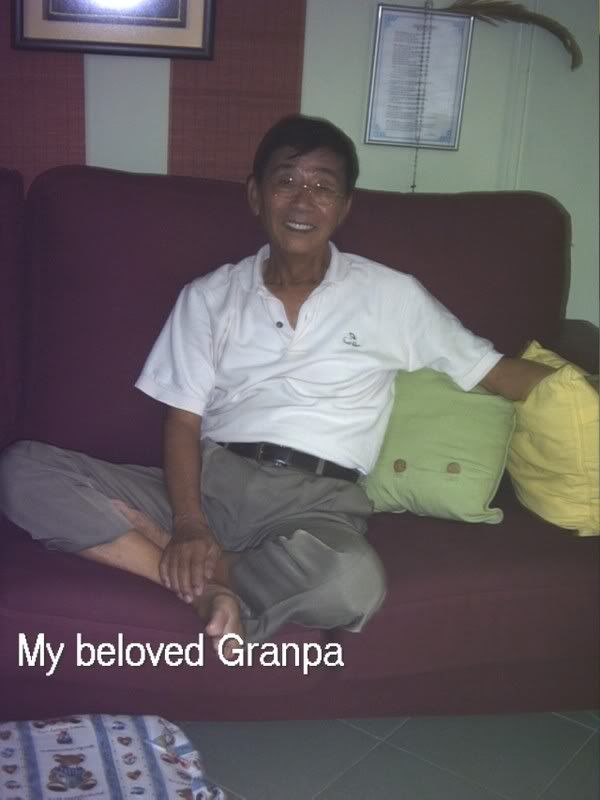 xoxo