Connection was down for the past few days hence i cant blog. @.@
Grandpa had stayed with us for 4days and i had the best 4days ever as each meal we are granted with GOOD FOOD!
Now, i shall let the pic do the talking la cos im lazee ;p
DAY 1 - The Arrival of the King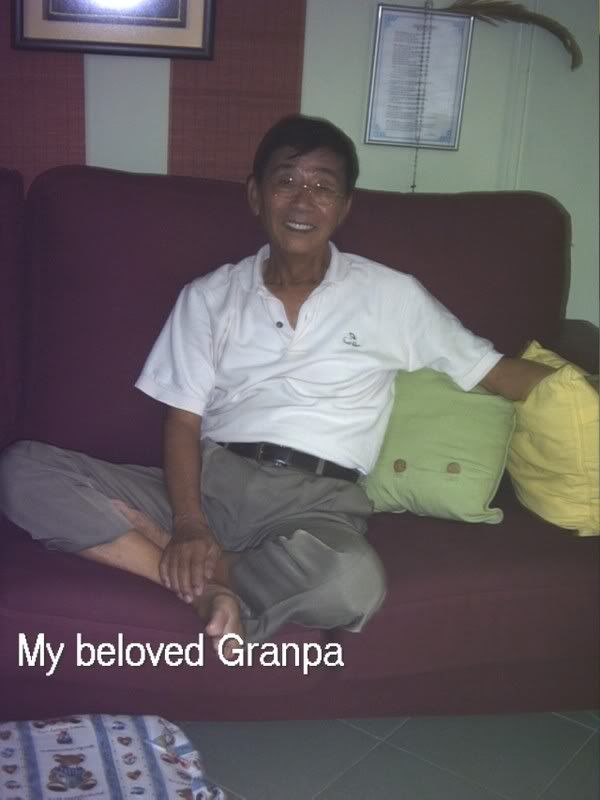 DAY 2 - Feast at KLCC
the 3 generations - grandpa, mum and adam
aaron ho - i suspect that he got gf d..lol
like grandfather like grandson ;)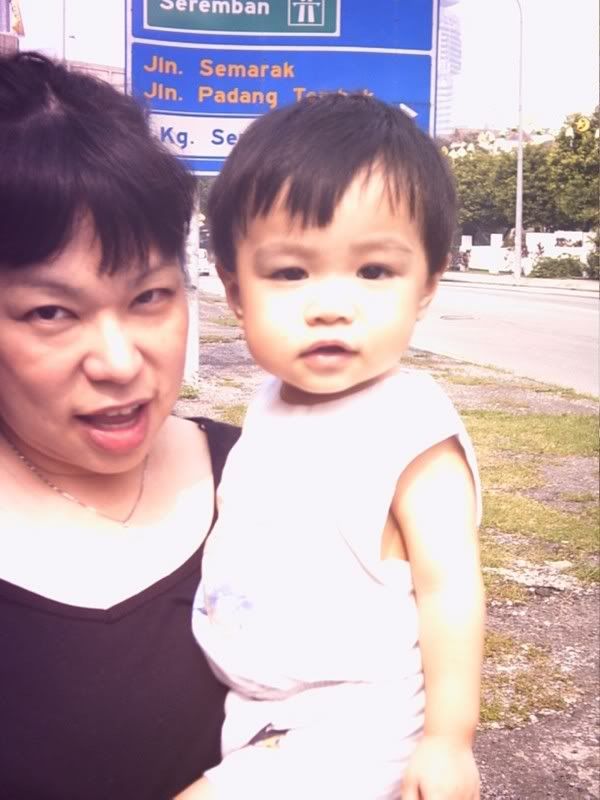 mum n adam
grandpa enjoyin his nasi campur
me:"gong gong look here!"
gong2:"ok!*smile*
so kiut la my grandpa...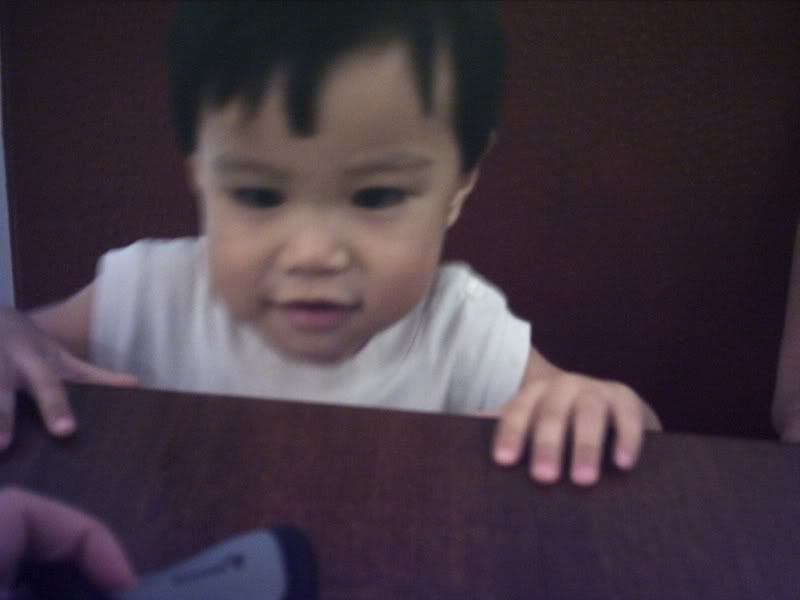 "i want it!"
"yeah!i almost get it!"
aaron again, gettin more n more zi luin now..lol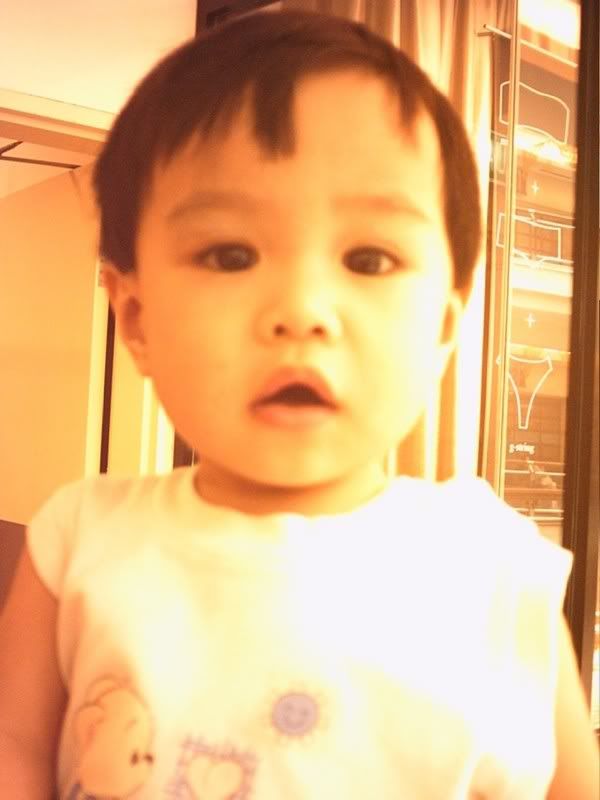 baby adam wit his bLuR face
"i dun wanna take pic mum!"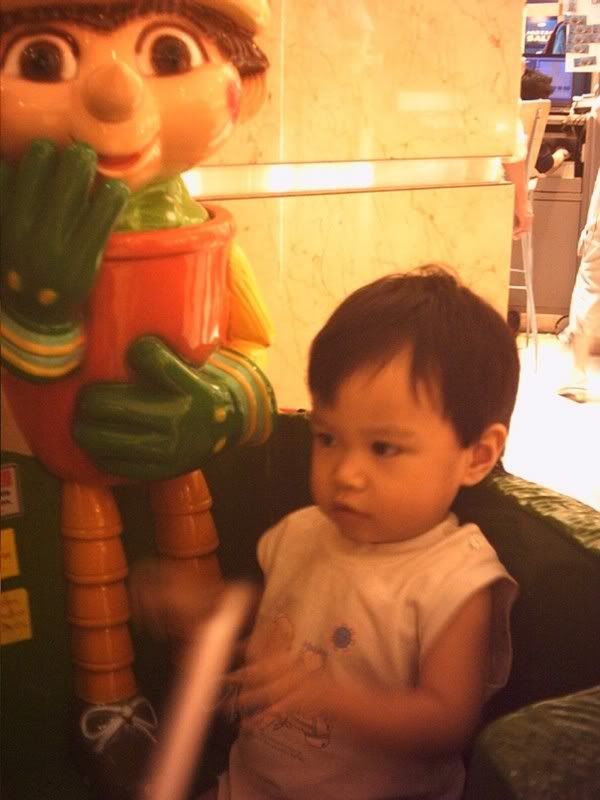 "eeerrr..jie jie so slow 1..play 1st better!"
DAY3 - Seafood Feast at Kuala Selangor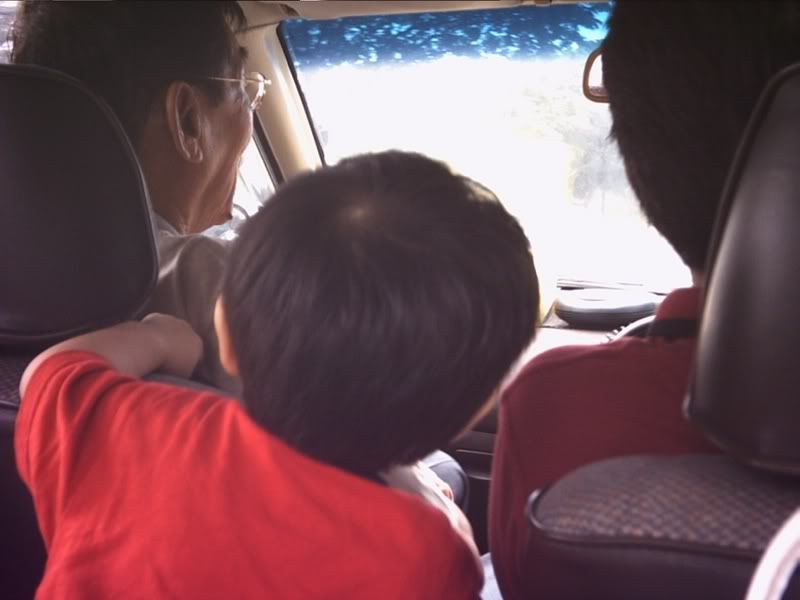 gong gong, adam and dad - 3generations
mum and aaron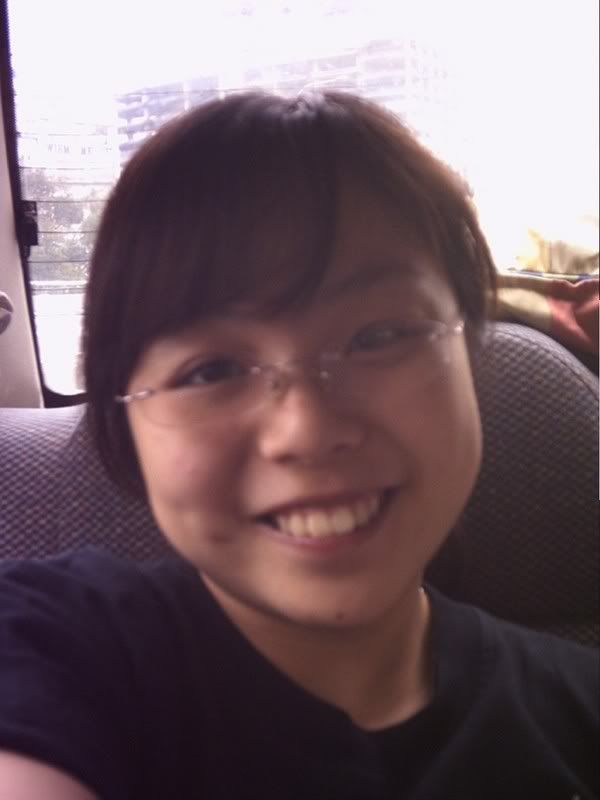 the very "aunty" me..lol
grandpa's starving look..LOL
to keep adam busy..we gave him ice to play with..smart isnt it?;P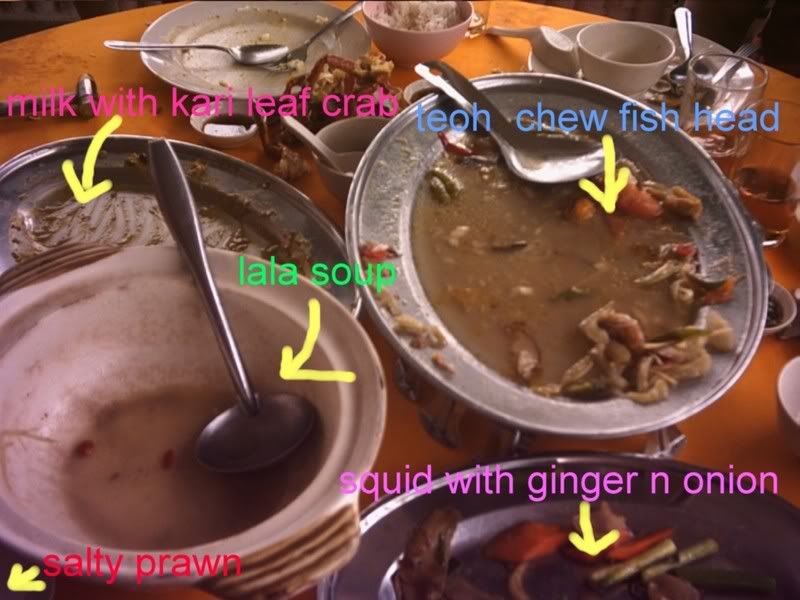 glorious FOOD
habis semua!yum yum!!haha
now..everyone is FULL!!
rubbing eye mummy & bLuR bLuR adam baby
gap lui dad!hahahaha..jk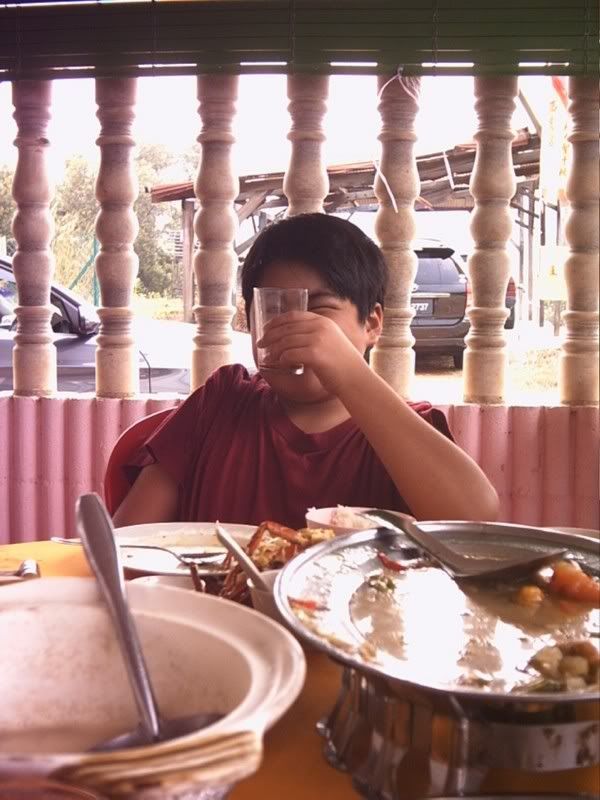 aaron used da cup 2 block his face..silly =.=
me:gong gong..take pic!
gong2:AGAIN ah?y take so many??*smile*
me:1 day 1 ma..
happy me
last look:-
the restaurant
1st like dat
.
.
.
.
.
then it became
like dat
bak kut teh for the nite *burp*
the bak kut teh shop
adam was bored..so he played wit da chopsticks..
still playin wit chopsticks
den he bite it!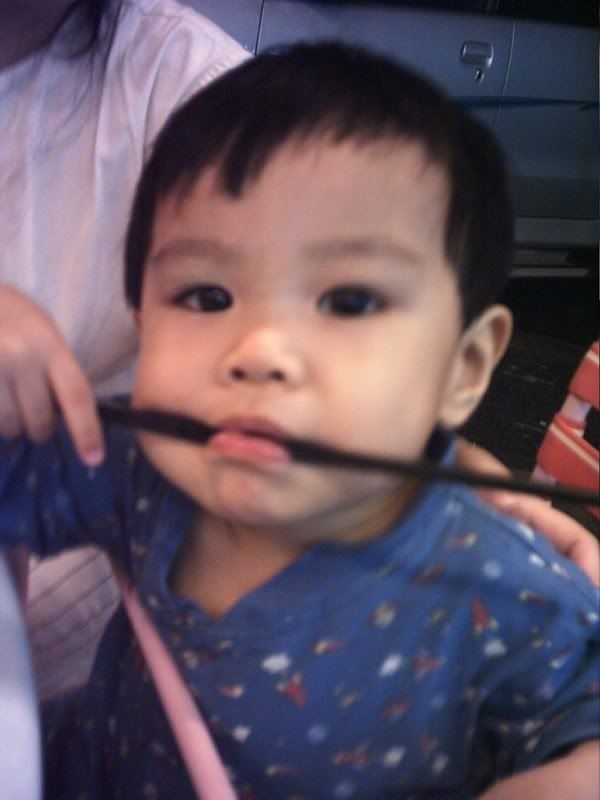 another shot of adam with chopstick in mouth
THE LAST SHOT
rched home ard 9 n again..i played burnout3 n again..i still unable to break aaron's record..sad la wei..m gonna work harder again later!
Day 4 - The return of the King to SG
Thats all
xoxo